Your Yamaha motorcycle can be serviced by Yamaha Australia's only champion technician.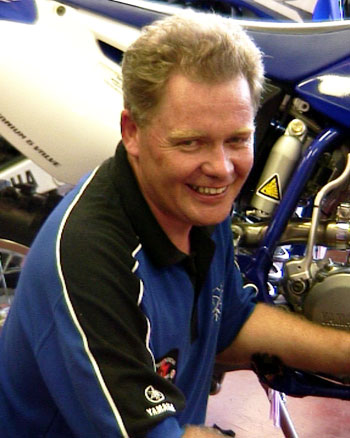 Richard traveled to the world championships in 2003 where service technicians brought together from 19 countries (20 competitors and 18 distributor representatives) to compete in the Yamaha Motorcycle Service Technicians World Competition "Yamaha World Technician GP 2003" and he won!
The competition was judged on total points from tests of the technicians' skills in four areas:
A written exam covering motorcycle engineering
A practical technical skills test
A measurement skills test and
A customer reception skills test.
The overall champion was Mr. Richard Hair(Inskip Motorcycles / Australia)